---
Yes, Experience With Moving Commercial Furniture Matters
07

Dec 2017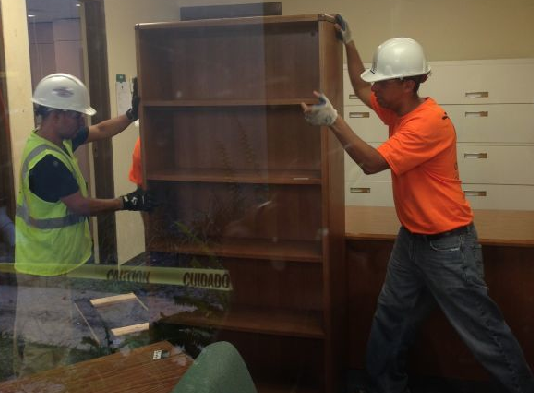 Does experience really matter when it comes to evaluating Tampa office moving companies?
You bet it does.
The reason is simple. Your office furniture is an investment and you want that investment protected when you move. The proper disassembling, packing and moving processes along with the assembly and installation of the furniture in your new space is important.
A $15,000 conference room table needs tender loving care during a move. Your 17 refurbished Herman Miller workstations that you purchased for $27,000 need special attention. These are not the assets you trust to your local residential mover.
Our teams are not only experienced, but are specially trained to properly manage moves safely and efficiently. They're also trained to assemble complicated, expensive office furniture and modular furniture systems.
Office Movers of Florida is Tampa Bay's leader in providing moving services for businesses and other organizations. We've been fortunate to work with hundreds of different companies to help them manage the process of relocation from one space to another — desks, cubicles, chairs and everything else that can be found in your office.
Our Experienced Moving Teams Help With:
Office Moving Services for All Types of Business in Tampa Bay and Across Central Florida
We move just about any type of business you can image, from very large companies to smaller office spaces.
Whether it's a few offices or the contents of an entire building, we can help you manage the entire moving process. In fact, many larger clients use our services again and again for internal moves.
What Do We Move, Relocate, Assemble and Install? Essentially Everything in Your Office Space!
All office furniture
All office equipment
Phone systems
Computers and equipment
Computer server rooms
Shelves
Desks and chairs
Workstations, cubes, cubicles
Conference room tables
Pictures and wall art
Files and file rooms
Books and Bookcases
Patio and outside furniture
Lunch and break rooms
Reception areas
Weight rooms
Libraries
Contact Office Movers of Florida | Call 813-304-2273
We'll be happy to provide you with a FREE estimate for your moving project. Call or fill out the contact form on the right side of this page.