---
Largo Company Renovates Office, Needs Commercial Furniture Movers
04

Oct 2017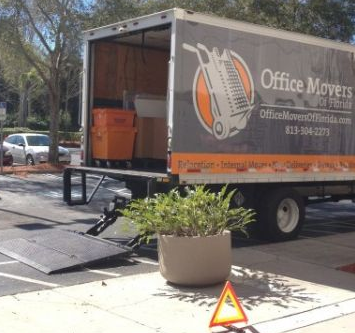 Local medical equipment company — WI Medical — recently rearranged it's office space, upgrading some furniture and moving employees around.
They called Office Movers of Florida to help them with 'the heavy lifting' so they're employees didn't have to do it. And we'll be honest, that's a pretty darn good reason for a company to call us.
Risking the injury of your employees to help you move office furniture is the last thing you want to do. It might involve workers' compensation claims on one end…or sore back on the other. Importantly too — employers don't want their workers spending time on moving desks and cubicles around — they want them working on the projects that their being paid to work on.
It's always best to leave the moving to professionals. Our teams has seen it all — they've moved furniture and installed office furniture for Fortune 100 companies, medium sized businesses and for smaller businesses. There is no brand of furniture that we don't have experience with.
With WI Medical in Largo, it was a pretty easy move — our guys spent a few hours moving desks, chairs and other office furniture within their space as part of an office upgrade. They purchased new desks that needed to be assembled and placed.
Need help with an office move or office relocation in Largo, FL?
Office Movers of Florida can help get you moved and back to work quickly! Call us today for a free quote.