---
Do You Need to Schedule a Last Minute Move for Your Tampa Office? Let's See if We Can Help.
02

Nov 2017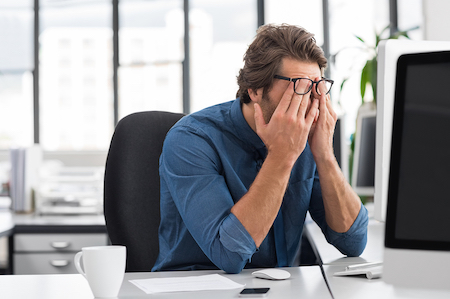 It's not unusual for us to get a call or email from a client saying, "we're moving this weekend, and I know it's Wednesday already, but can you help?"
Ok – we understand. It happens to everyone.
You need to schedule a commercial moving company 'at the last minute' and you're scrambling around for a solution. Every company you call seems to be all booked up for your date.
At Office Movers of Florida, we're here to help and can hopefully 'get you on the books' for your move. And while it's not always possible, we certainly try to accommodate all moves while ensuring the entire relocation process goes smoothly. We also understand that companies need to move as quickly and as efficiently as possible and with as little interruption in their day-to-day business as possible.
Why do companies schedule moves later than they really should? The simple answer for most businesses is that 'they're just busy' — we get that too. They're core focus is on managing their business and less so on what may be considered a non-revenue producing action. While an office move may contribute to revenue gains, profitability or increase employee performance in the long term, in the short term it often considered a hassle and cost. Therefore it can fall to the bottom of the 'to-do list' and pushed back.
Regardless, we're here for you, especially when those moves also require the breakdown, moving, setup and re-installation of desks, workstations and other business furniture that needs to be properly assembled.
For more information about office moving scheduling, please contact us today.
Ready to Get Started on Your Move?
Please call Office Movers of Florida at 813-304-2273 for more information.